A number of churches in Africa boast of impressive architectural mastery.
Interestingly, a good number of the most stunning churches in the continent are found in predominantly Muslim regions. We wonder how that came to be. See the amazing churches below.
1. Basilica of Our Lady of Peace of Yamoussoukro – Côte d'Ivoire.
2. Dutch Reformed Church (Grotekerk) – Graaff-Reinet, South Africa.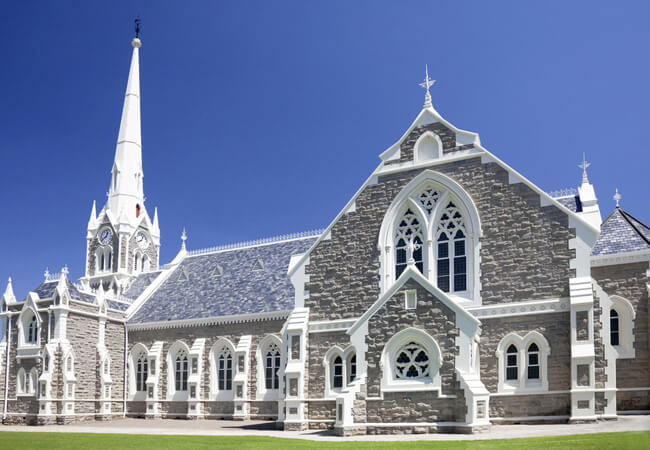 Image: SA venues
3. National Church of Nigeria – Abuja, Nigeria.

4. Saint Antonio Catholic Church – Maputo, Mozambique.
Image: ranking interesting facts
5. Christ Church – Windhoek, Namibia.
Image: Wikimedia
6. New Church of St. Mary of Zion – Tigray, Ethiopia.
Image: Africaranking
7. Notre Dame d'Afrique (Basilica of Our Lady of Africa) – Algiers, Algeria.
Image: Wikimedia
8. Archangel Michael's Coptic Orthodox Cathedral – Aswan, Egypt.
Image: Africaanking
9. Casablanca Cathedral (Sacred Heart of Jesus) – Casablanca, Morocco.
Image: Morroco world News
10. Saint Louis Cathedral – Tunisia.
Image: Flickr
11. Tripoli Cathedral, Libya.
Image: Wikimedia
12. Saint Joseph's Cathedral, Eritrea.
credit: omgvoice.com
Comments
comments